Sanitary Waste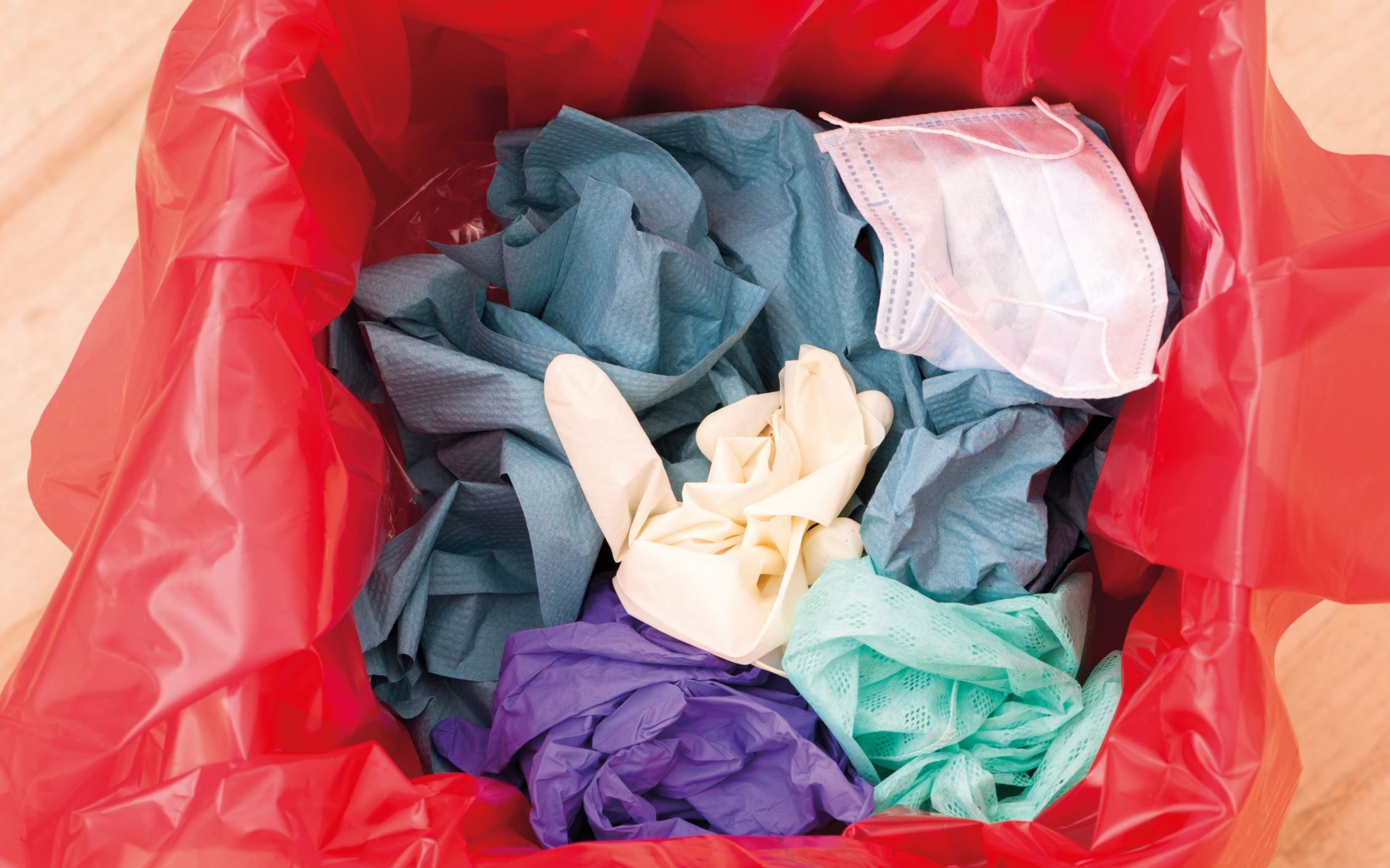 Sanitary Waste
"Includes hygiene products like sanitary napkins and baby or adult diapers contaminated with blood, urine and faeces, bandages and sharp objects like syringes and needles".
List of Sanitary Waste
Diapers/Sanitary napkins, tampoons
Bandages
Condoms
Nails
Medicines
Swept dust
Razors/Blades
Used syringes
Injection vials
The source segregated sanitary waste shall be collected daily along with the wet waste, it should be wrapped securely in pouches provided by the manufacturers or brand owners in a separate bag. And the collected Sanitary Waste will be processed at the nearest common biomedical treatment facility and/or incinerators along with other Bio-medical Waste generated within the ULB jurisdiction.
Inerts and Process Rejects after processing of the sanitary waste shall be transported to sanitary landfills for the final disposal.
Bulk Waste Generators shall ensure that Sanitary Waste is not disposed in the drainage or sewerage systems and should be handed over to the authorized waste processor.
Frequency of Collection: Daily
Collection Point
Doorsteps of households, shops, small commercial establishments and offices.
Entry gate or a designated location on the ground floor in a housing society, multi storied buildings or apartments, residential, commercial, institutional complexes.
Entry gate or specified places of slums and informal settlements.